The SENSES (making Sense of Electrical Noise by Simulating Electrolyte Solutions) project aims at providing an integrated understanding of electrical fluctuations in bulk, interfacial and confined ionic fluids.
Using molecular and mesoscopic simulations, we will consider various types of such fluctuations, probed by seemingly unrelated experiments, which offer complementary windows on the multiscale individual and collective dynamics of ions in these systems.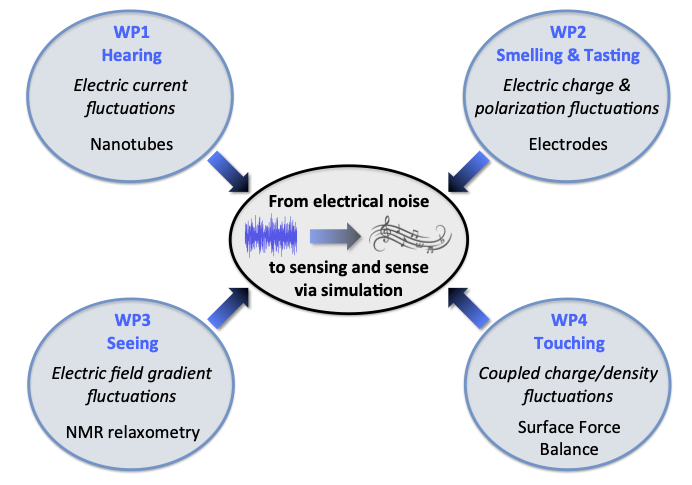 The SENSES project (2020-2025) is funded by the European Research Council (ERC) under the European Union's Horizon 2020 research and innovation programme (grant agreement No. 863473).
If you would like to join as a PhD or a post-doc, please get in touch by email at the address below.